Clients

A leading wine merchant selling wine to both trade and private clients in the UK.
One of the top London model agencies supplying models to UK and international clients.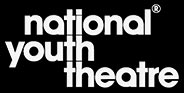 The National Youth Theatre is a vibrant home for artistic creativity, innovation and expression which motivates, disciplines and empowers young people through theatre.
An online fashion magazine promoting young designers and model management.


A charity providing youth opportunities in the creative arts sector with over 32,000 members.

A corporate holding company which interests investments, property and
printing.

A transactional printing company majoring on customer communications such as invoices and statements, handling a major proportion of the UK workforce's employee communications.

A UK charity providing support in art, environment and social welfare services with a major focus on youth.

Team London Bridge has been set up by businesses in the London Bridge area to help make it a world-class business district and visitor destination that is better managed, cared-for and connected.